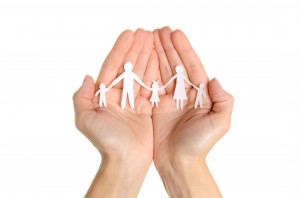 Reunification services play a crucial role in helping children, teens and young adults transition back into the home from an out-of-home placement such as a wilderness program, boarding school, therapeutic program, rehabilitation center, or hospital setting. The objective of reunification services is to successfully reunite a family after they have spent time apart.
Why are Reunification Services so Important?
During an out-of-home placement, a person learns about themselves and how they can work to solve his or her problems; however, upon returning home, they sometimes find that the environment which may have caused or enabled the problem has gone unchanged. Reunification services are important because they ensure that the individual retains gains that are made in the out-of-home placement and does not relapse into old habits when re-introduced to family life.
If you know of a young person who will be returning from a Therapeutic Wilderness Program or a Voyageur Outward Bound Intercept Course, click on the link to review our customized programs. To learn more about program eligibility, please contact us at (888) 762-5973.
Intensive In-home Family Services
 Intensive home-based serviced crisis intervention
 Collaboration with schools, programs and consultants
 In-home family assessment
 Comprehensive planning and case management
 Counseling and consultation
 Life-skills
 Follow up and on-going support
Family Reunification Program Details
Pre-assessment: case review, collaboration with schools & programs, initial calls/setup
Five day in-home intensive family assessment
Books, materials & video conferencing package
Four weeks of crisis intervention, case management, coordination of the family agreement
Eight weeks of continued consultation and support with the family and consultant
Additional Costs: Travel expenses, substance abuse testing
>>NEXT: Click here to read about Networking – the support you need to stay on track<<