Founded in 2003, PRN for Families™ is a home-based program for families who have children or teenagers who are out of control or at imminent risk of being separated from their family.  Together, we serve as a dedicated team of licensed clinicians, trained mentors, and support staff — led by Charles Elias, owner and operator of the program and a licensed LCSW, MAC, LAC.  We specialize in:
Intensive in-home crisis intervention
Collaboration with schools, programs and consultants
In-home family assessment
Comprehensive Planning and Case Management
Counseling and Consultation
Life Skills and Family Communication Skills
Follow up and Ongoing Support
Charles brings together a diverse team of licensed professionals from around the country, who bring their own uniqueness, creativity and specialties to working with families. He works directly with these clinicians and mentors to provide clinical supervision, program development and marketing, to ensure that families receive the highest quality of services.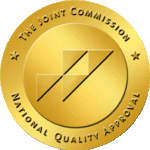 In 2017, PRN for Families earned the Joint Commission's Gold Seal of Approval for Behavioral Health Care Accreditation by demonstrating continuous compliance with its performance standards. The Gold Seal of Approval is a symbol of quality that reflects an organization's commitment to providing safe and effective care.
---
For the past 20 years, multiple studies have been conducted on this intensive in-home model of services in the United States. These studies have shown that this approach has a significant positive effect on risk factors within the family, and that 80-90% of children at imminent risk of out-of-home placement are able to remain safely at home following an intervention of this nature.
---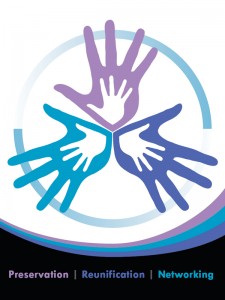 PRN for Families team members are available to respond to crises, which are the best time to teach and model the new behavior and skills family members need if they are to stay together. Unlike other programs, PRN for Families offers customized, home-based services in whatever state or country the family is located.
We also take a family systems approach, involving all family members in the process. In addition to family members, we include the client's friends in the process as well. This allows us to fully assess problems in the home and enables an accurate diagnosis of the root cause of the issue.  We are then able to develop a plan that focuses on solving the core issues while simultaneously addressing symptoms.
Our programs are available to adolescents in middle school/Jr. High, and high school, young adults that are attending college or moving to an independent living situation, and to parents and couples.
  We also provide help to young adults who have completed or withdrawn from a short-term therapeutic intervention or a long-term residential treatment program.
>> NEXT:  Click here to learn about our Values and Beliefs <<