Founded in 2003, PRN for Families™ is a home-based program for families who have children or teenagers who are out of control or at imminent risk of being separated from their family.  Together, we serve as a dedicated team of licensed clinicians, trained mentors, and support staff — led by Charles Elias, owner and operator of the program and a licensed LCSW, MAC, LAC.  Charles works directly with these clinicians and mentors to provide clinical supervision, program development and outreach, to ensure that families receive the highest quality of services.
---
Leadership:
Charles Elias, LCSW, MAC, LAC – Owner and Operator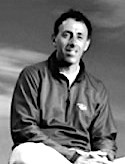 Charles Elias, LCSW, MAC, LAC, is the founder and owner of PRN for Families. He is a native of London, England, and became an American citizen in 2002. He received his bachelor's degree in Social Work with distinction, and a minor in Youth Agency Administration from Colorado State University in Fort Collins, and his master's degree in Social Work from the University of Denver. Charles has a long history and interest in providing family preservation services since 1985. Through PRN for Families, he works closely with a team of licensed professionals from around the country, who bring their own uniqueness, creativity and specialties to working with families.
Mary Jo DeGrandi, M.S.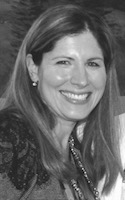 Mary Jo DeGrandi, M.S., joined PRN for Families as the Director of Outreach & Marketing in May 2015. She has more than 20 years of experience working with children and complex family systems in a variety of treatment settings, including residential, outdoor behavioral health, outpatient, and therapeutic boarding schools. Her roles have included line staff, program therapist, coordinator of parent programming, workshop facilitator, and administrator, and she has more recently focused on outreach, marketing and business development. Her fascination with all things related to child development has taken on a whole new meaning as she watches her one year old son changing before her eyes. Mary Jo's hobbies include cooking, hiking, traveling, photography, reading and spending time with family.
Sheila Thornton

Sheila Thornton is the Administrator at PRN for Families and began working with Charles Elias back in 2007.  Her goal is to secure a strong foundation for the company as it grows and strives to support successful families.  Sheila has been dedicated to supporting families and youth in need throughout her adult life, often serving as a host for young adults looking for support and love.  Her greatest successes are her three grown children — a son and daughter in their 30s, and an adopted son who joined their family at the age of 17 back in 1998.  Sheila recognizes that parenting is a difficult, sometimes thankless job, but it is also — always — the best, most rewarding, personally fulfilling work a person can do. In her free time, Sheila enjoys reading, music, sewing, cross-stitching, scrapbooking, enjoying the outdoors, and spending quality time with friends and family.
---
Clinicians:
Patricia "Trish" Ruggles, LCPC, CADC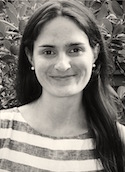 Trish comes to PRN with many years of clinical experience working with adolescents, young adults and their families. Her passion for working with young people developed soon after earning her Bachelor's degree in Psychology from Trinity College in 2004; she soon set her sights on becoming a therapist. Trish earned her Master's Degree in Counseling Psychology from Lewis and Clark College in 2008. She went on to work for several prominent therapeutic wilderness programs and other mental health agencies, where she honed her family systems approach. Trish is known for her endless dedication to her clients and their growth. Through her tough yet empathetic approach, she challenges them to reach their therapeutic goals. She brings a wealth of experience working intensively with complex family dynamics, both via parent and family coaching, family therapy, family intensive work, individual and group therapy. Trish lives on a lake in Maine near her family and spends most of her free time in the outdoors, frequently backpacking on the Appalachian trail. Trish is also an avid baker.
Jared Tonks, ED.D, M.Couns., LPC, NCC, NCSC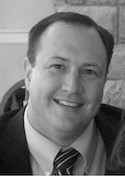 Jared Tonks is a family consultant with PRN, bringing many years of clinical experience working with adolescents, young adults and their families.  Prior to joining the PRN team, he served as the Director of Alumni and Transition Services for the Carlbrook School in South Boston, Virginia.  Jared's other professional experiences include his tenure as the Clinical Director for SUWS of Idaho; middle and high school counselor in public schools; a clinician for the Idaho Youth Ranch; as well as a therapist for several private clinics. Jared's credentials include licensure as a Licensed Professional Counselor (LPC), National Certified Counselor (NCC), and National Certified School Counselor (NCSC). He earned a Bachelor of Science degree in Sociology from Brigham Young University and a Master of Counseling degree in School Counseling from Idaho State University. He is currently completing a Doctor of Education degree in Education Leadership from Idaho State University. Jared is a married father of five who enjoys playing frisbee golf and baseball, and camping together as a family.  Jared and his family live in Virginia.
Kelsey Morell, MSW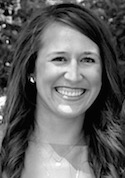 Kelsey Morell, MSW, comes to PRN after earning her master's degree from Columbia University School of Social Work. Kelsey's prior clinical experiences include working with at-risk youth and families in the New York City Public School system; with psychiatric patients and their families at Bellevue Hospital of New York City; and with incarcerated youth within the juvenile justice system. Kelsey earned her B.A in Sociology with a minor in Education from Colorado College in 2012, where she also played lacrosse. She continues to make outdoor activity and exercise a priority in her life, and is a certified teacher and practitioner of yoga. Kelsey also enjoys traveling to immerse herself in other cultures. She works with PRN clients in the Denver area.
---
Mentors:
Sarah Newhall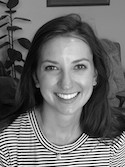 Sarah Newhall is a Mentor with PRN for Families in the Denver area.
Samori Pennant, MSW

Samori is a Mentor and Mental Health Technician at PRN for Families. He has worked in Social Welfare as a case manager and family intervention specialist for almost 10 years, and his experience includes work in mental health facilities, community centers, homeless shelters, and clinical agencies in the metropolitan New York area.
As a Master's level Social Worker, and graduate of New York University's Silberman School of Social Work, Samori is a knowledgeable professional in the area of promoting behavioral change in clients suffering with mental health disorders. He prides himself as being a very patient, creative, optimistic, and caring individual. Samori is also a strong multi-lingual therapist, speaking English, Spanish, Portuguese, and French. Samori has a love for all sports, and his hobbies include exercise, movies, traveling, and enjoying restaurants. Samori works with PRN clients in the New York City area.
Francesco Sandolo
Francesco Sandolo is a Mental Health Technician with PRN for Families in the New York area. He graduated from Temple University in 2014 having earned a B.B.A. in Risk Management. He joined PRN in 2015 after spending sometime working in the insurance industry and as a high school substitute teacher. He is a life coach and personal trainer, and is passionate about health and wellness. Francesco enjoys being outdoors, playing soccer, traveling abroad and cooking.
Addam Vogele

Addam Vogele made the recent move to Colorado and works with PRN as one of our Mental Health Technicians, and is QMAP Certified.  He graduated from the University of Nebraska in Lincoln in 2008 with a B.A. in Sociology.  He comes to us with over 5 years experience working in the social services field, and has worked with at-risk youth and with adults with disabilities.
---
Support Staff:
Debra Walker
Debra oversees Billing, Insurance and Finance at PRN for Families. She has worked in the mental health field for many years, starting out as a youth counselor in a girls' residential treatment center, where she facilitated art therapy and gardening therapy programs with clients.  Debra transitioned from direct counseling work into the areas of  Accounting and Finance, and she has enjoyed the challenges of that role for more than ten years.  Deb has two small dogs, Wilson and Lily, and a cat named Redford. She is originally from Nebraska but has been in Colorado since 1982. Debra enjoys hiking, biking, gardening, and reading a good book.
Paul Warner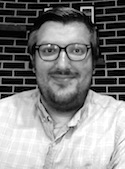 Paul is the Administrator Assistant at PRN for Families. He relocated to Colorado from Massachusetts where he used to spend his time as a Ski Instructor, Camp Counselor, and Catering Manager. He started at PRN in hopes of learning more about the mental health profession, and expanding his ability to be of assistance to those in need. He enjoys movies, being stubborn, reading, camping, Halloween, travel, and getting adventurous with food. His boisterous and friendly personality lighten up the office and works well with our varied clientele of PRN.
---